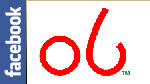 ---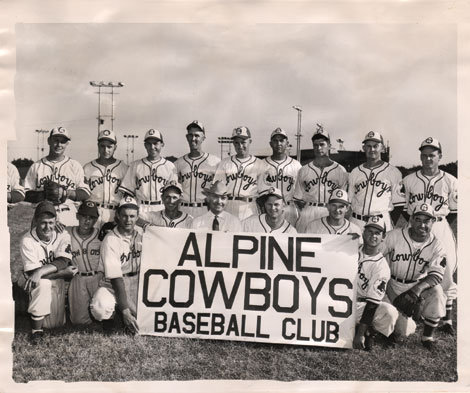 The Alpine Cowboys are a professional baseball team based in Alpine, Texas, in the Big Bend region of West Texas. The Cowboys are a franchise of the Pecos League, which is not affiliated with Major or Minor League Baseball. They play their home games at historic Kokernot Field, a 1,200 seat stone and wrought-iron replica of Chicago's Wrigley Field that dates from 1948. In 1946, Herbert L. Kokernot, Jr., son of Texas cattle rancher and entrepreneur Herbert L. Kokernot, retooled the semi- professional baseball team the Alpine Cats into the Alpine Cowboys. While semi-professional teams were not uncommon in Texas at the time, the Alpine Cowboys had the unusual benefit of a brand new stadium, Kokernot Field, opened for them in 1947. Constructed at a cost of $1,500,000.00, the elaborately decorated stadium included imported infield dirt shipped by train from Georgia. The Alpine Cowboys used the stadium as home base from 1947 through 1958, during which time they took a dozen titles in the regional and were runners up for a national championship. In addition to supporting the team and the region with a state of the art stadium, Kokernot also actively supported athletes in Alpine and elsewhere, bringing promising high school graduates onto the roster of the team and offering college scholarships to players throughout the southwest.

In a 2007 article, The Fort Worth Star-Telegram described the team as "one of the state's finest semiprofessional teams". The team launched a number of baseball professional, including two Hall of Fame inductees. Among them was coach Tom Chandler. Team members included Gaylord Perry and Norm Cash.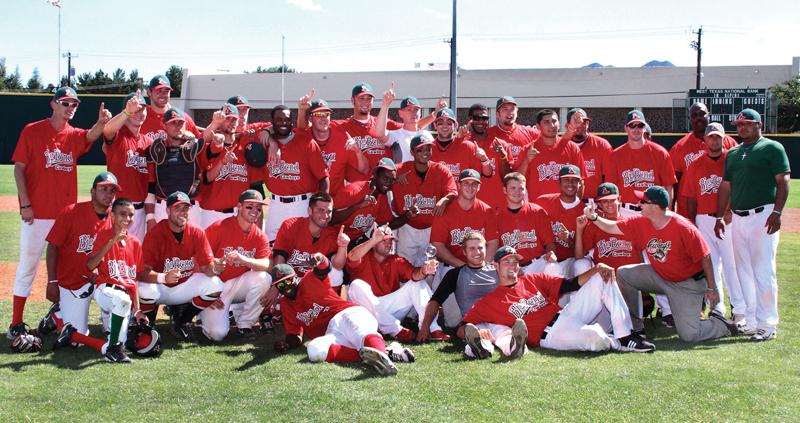 2010: The Big Bend Cowboys of the Continental League won the Ferguson Jenkins league Championship trophy in its final season defeating the Las Cruces Vaqueros 2 games to 1. The Big Bend Cowboys finished with a 35-15 record and had 1st Baseman Corey O'Neil win the 2010 CBL League MVP, along with 1B/DH Nick "Nacho" Ochoa taking the 2010 CBL Offensive Player of the Year and Championship Series MVP Award. The legacy continues in 2011 with the Non-Profit community driven Alpine Cowboys....
2011: The Alpine Cowboys lost in the Pecos League Semi- Finals to eventual champion Roswell Invaders 2 to 1 in the best of 3 series. The Cowboys finished with a 37-31 regular season record(25-15 Home Record) and defeated the Houston Apollos in the 7-3 Del Rio,TX exhibition game on July 11th as well. The 06 Cowboys boasted 8 Pecos League All-Stars including Javier Arrieta(Utility), James Kono(SS), Kyle Wells(Catcher), David Valesente(3rd), Nick "Nacho" Ochoa(1B), Alfredo Caballero(P), Scott Shimek(P), Tyler Hicks(CF) and Reed Alfieri(P). Alfredo Caballero was named 2011 Pecos League Pitcher of the Year, and Catcher Kyle Wells finished Top 3 in the Pecos League MVP Voting.